Level 2 Certification: PVEI Advanced and Enhanced (February 18-19, 2024)
This in person workshop is for mental health and equine professionals. By application only.

Description
The workshop is conducted over 2 days. Deadline to apply, January 15, 2024.
February 18-19, 2024
9:30am – 3:30pm each day
Facilitated By:
Margie McDonald and Dr. Rebecca Bailey have worked together for thirty-plus years in a variety of capacities, often incorporating horses, psychology, and communication skills. Margie is an esteemed horse trainer and human whisperer and Rebecca is a nationally recognized psychologist with a lifetime love of horses.
The Workshop:
This comprehensive course is to be completed after taking the in-person 3 day portion of Level 1 certification and is available in three different advanced tracks, based on the profession of the applicant; the Advanced Mental Health track, the Advanced Equine Professional Track, and the Advanced First Responder Track. See below for specific focuses of each track.
Included in Package:
6 Month PVEI on-demand learning course
2 days of in-person training (February 18-19)
PVEI Manual: Level 2
PVEI Level 2 Certification (valid 2 year from date of completion of all requirements)(Digital Format)
Lunch (provided each day of the program)
Listed as an educational provider on the PVEI website (Must maintain Level 2 status in good standing to be eligible)
Permission to use PVEI standing on your website or program
Exclusive PVEI member perks for Level 2 Certificate holders
Who is it for?:
Open to qualified mental health professionals, equine professionals, and first responders only.
Pre-requisite to Apply (Application Deadline January 15, 2024):
Must have completed PVEI Level 1 certification or be in the process of doing so.
Must meet certain emotional and professional safety criteria to advance.
Requirements to Receive Level 2 Certification:
Completion of all requirements for Level 1 Certification
Completion of 2 day Advanced Workshop (February 18-19)
Completion of Safe Horse Handling Test (Equine Professionals only)
Completion of a post-assessment to test your knowledge
Accreditation:
Valid for 2 years upon completion of all requirements. After initial 2 years, an annual requirement of 12 hours of extended education through PVEI, PVI, or other approved conferences is required to remain certified.
Advanced Mental Health Track
You Will Learn:
List and explain the three organizing principles of the Polyvagal theory.
Explain trauma responses from a perspective that connects the autonomic nervous system to adaptive and maladaptive responses to life threats.
Apply Polyvagal Theory to the treatment of trauma.
Discuss the importance of the emphasis on the autonomic nervous system, in particular the vagus nerve, in assisting clients in moving out of "stuck " perspectives.
Develop tools to assist in interventions and treatment of entrenched individuals.
Advanced Equine Professional Track
You Will Learn:
How to design horse exercises and activities that demonstrate and teach the Polyvagal Principles . 
Identify the different personality traits of the horses in your herd and how to best include them in this type of work.
Develop an equine program that will address various populations and clientele. 
Experience, learn and practice skills needed to facilitate equine activities.
Advanced First Responder Track
Upon the completion of this course, you will be able to facilitate PVEI Optimum Resilience curriculum to include:
Who am I and Why Have I Been a Super Survivor My Entire Life or Become One Through the job
Learn about Common Reactions During & After a Stressful or Traumatic Event/s in relation to Polyvagal Concepts
Resiliency -Staying Calm when Faced with a Challenge
Perspective shifts- Harder These Days…Why? Overtaxed ANS
Compassion Fatigue, Vicarious trauma and how to achieve personal and professional growth
Regulated Communication skills
Renewed flexibility and connection
Closed and open groups
Dates / Location / Price
When?
The workshop will be conducted in person February 18-19, 2024.
Where?
Northern California, contact us for additional details at: Sue@PolyvagalEquineInstitute.com
How Much?
Level 2 Certification by itself: $1,800 per person or Level 1 and Level 2 Certification: $3,900 per person
Covid-19 Protocol
Requirements:
If unvaccinated: Must wear mask indoors and outside
If vaccinated and current on boosters: No mask required per WHO recommendation
PVEI Level 1 Certification
PVEI Level 2 certification is available either as part of the Level 1 certification process or as an additional component later. For full details, view the PVEI Level 1 certification page.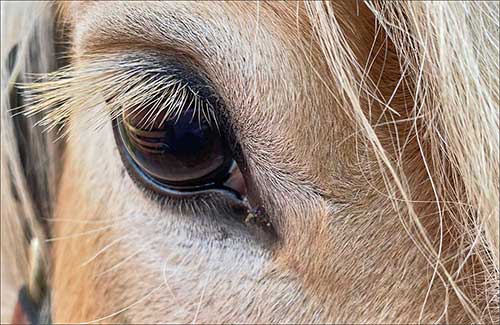 Space is extremely limited.