Level 1 Certification: PVEI Foundations (August 11-13, 2023)
This in person workshop is intended for Individuals, mental health professionals, coaches, and equine professionals.

Description
The workshop is conducted over 3 days.
August 11-13, 2023
9:30am – 3:30pm each day
Facilitated By:
Margie McDonald and Dr. Rebecca Bailey have worked together for thirty-plus years in a variety of capacities, often incorporating horses, psychology, and communication skills. Margie is an esteemed horse trainer and human whisperer and Rebecca is a nationally recognized psychologist with a lifetime love of horses.
The Workshop:
This comprehensive course is intended to provide an experiential opportunity to learn, understand, and operationalize PVEI concepts. Level 1 Certification qualifies you to utilize PVEI best practices in education and training (you'll be able to share your knowledge with other people – professional or personal, and you'll have a manual and materials).
You will learn:
Polyvagal concepts and principles and their application to equine interventions 
Identify Nervous system states
Increase awareness of two-way nervous systems interact 
Skills to shift and regulate when activated 
Recognize tools that lead to more effective 2-way interactions and communication
Learn Self-regulation tools
Identify personal activators
Redefine how mindfulness is used
Internalize and support a sense of safety and social connection
Alternative hypothesis active and reactive behavior
Learn the art of stepping back (power of the pause)
Effective collaboration
Embody the flow states (play, creativity, music, recreation)
Included in Package:
1 Year of PVEI Membership
6 Month PVEI on-demand learning course
3 days of in-person training (August 11-13)
PVEI Manual: Level 1
PVEI Level 1 Certification (valid 2 year from date of completion of all requirements)
Lunch (provided each day of the program)
Who is it for?:
Open to all individuals, mental health professionals, coaches, and equine professionals.
Pre-requisite to Join:
None.
Requirements to Receive Level 1 Certification:
Completion of 3 day Foundations Workshop (August 11-13)
Completion of 6 Month PVEI on-demand learning course
Completion of PVEI Fundamentals webinar
Completion of Horse Safety Video
Completion of a post-assessment to test your knowledge
Dates / Location / Price
When?
The workshop will be conducted in person August 11-13, 2023.
Where?
Northern California, contact us for additional details at: Sue@PolyvagalEquineInstitute.com
How Much?
$2,100 per person (Early Bird Pricing. Sign up before July 11, 2023 for $1,800 per person)
Covid-19 Protocol
Requirements:
If unvaccinated: Must wear mask indoors and outside
If vaccinated and current on boosters: No mask required per WHO recommendation
PVEI Level 2 Certification
PVEI Level 2 certification is available either as part of the Level 1 certification process or as an additional component later. For full details, view the PVEI Level 2 certification page.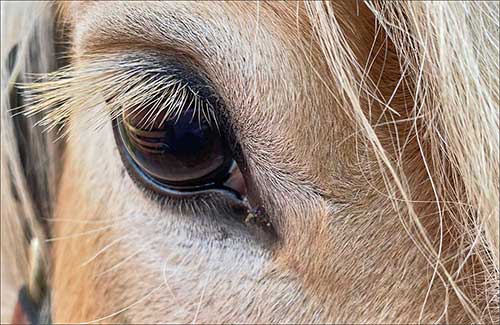 Space is extremely limited.